I may be biased, but I truly believe Canada is a beautiful place to call home. From the weather to the opportunities, more and more people are moving here from other countries. Luckily for them, we have several mortgage programs to fit that situation and help these newcomers purchase a home here.
In this blog post, I'll be going over new-to-Canada mortgage options and what is needed for each. I hope this blog post is both educational and helpful to those looking to purchase their forever home after relocating to Canada.
New to Canada Mortgages – Insured.
The New to Canada insured mortgage option applies to people who have immigrated to Canada within the last 60 months; they are looking for an insured mortgage but do not have an established Canadian Bureau history.
To qualify for this program, you will need the following:
Must have immigrated to Canada within the last 5 years.

Minimum 5% down payment from borrower's own resources. The remainder may be gifted from an immediate family member or from a corporate subsidy. No borrowed down payments are permitted.

Borrower required to have permanent resident status/landed immigrant status or a valid work permit.

Minimum 3 months of full-time employment in Canada (professional employee relocation exempt from this requirement).

No mortgage delinquencies, previous bankruptcies or foreclosures.
Lenders may also want to see (Depending on established credit):
Copy of bill payment confirmation from bank statement/paid invoices.

Payments must be timely with no late payments.

12-month history of rent and 12-month history of two regular other payments. If you cannot provide that, the following may be accepted:

Six months of bank statements from a primary account (living expenses) with no evidence of financial difficulties.
New to Canada and returning to Canada – Conventional mortgage.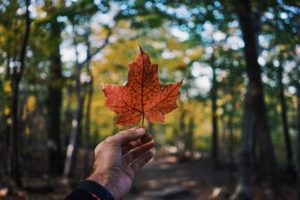 A few lenders also have a new-to-Canada or returning-to-Canada conventional mortgage option. This applies to permanent residents or Canadians (citizens or Permanent residents) who are returning from a foreign country to live in Canada.
Note that a minimum of 35% down payment is needed for this program.
This program is for people who cannot meet standard income confirmation guidelines, but whose income is reasonably expected to increase and/or have not had sufficient time to build an acceptable credit history. Each client is different, which means we will need to speak about your situation for me to determine what the lender will need to see and whether or not you qualify for this program.
Maple Leaf Advantage
The final program I will be talking about in this blog post is the Canada Guaranty's Maple Leaf Advantage program. This program provides new immigrants, who have limited documented credit history, the opportunity to purchase a home with as little as 5% down.
Welcome to Canada.
There are some other options available through lenders if your income doesn't meet the minimum income threshold. Once we speak, I will be able to go through all of the options available to determine where you fit in best.
Remember, each client is different and there may be other small points that come up when we speak. Luckily, I have years of experience helping newcomers find homes in Canada! Please reach out to me with any questions or if you're ready to qualify for a mortgage through a new-to-Canada mortgage program.
Lastly, I should note that if an applicant has established a negative Canadian Credit History that the banks can decline them based upon that. So, be sure to reach out to me today and discuss your situation and we can determine the best route to get you approved for a mortgage in Canada.