One of the worst things that can happen to a homeowner is having their home go into foreclosure. A foreclosure is when the lender takes possession of the mortgaged home when the mortgagor doesn't keep up with their payments.
In this blog post, I will let you know 4 ways to stop a foreclosure from happening. I hope this article helps those who are feeling worried about having their home foreclosed on them.
Make payments and get your mortgage back on track.
The most important and only way to truly stop a foreclosure from happening is to make payments on your mortgage to get it back on track. No matter what, you are going to have to make payments to get your mortgage back to good standing with the lender. This will take precedence over everything I will mention below.
To stop a foreclosure from happening, you need to have strong communication with your lender. Learn how much you owe from missed payments and create a plan to get it back to good standing.
Consider adding a cosigner.
The second consideration to take is adding a cosigner to your mortgage. You will have to strongly communicate with the lender that you are working to get back on track and that this mortgage is something you're able to afford. Adding a cosigner could be a helpful option for you.
If you believe adding a cosigner would work in your situation, please reach out to me and we can discuss. I will be able to explain what adding a cosigner means and the paperwork and details it requires from yourself and the cosigner.
Get a second mortgage.
The third option would be to pay off your arrears to the lender through a second mortgage.
When you already have a mortgage on your home, it's possible to receive a second, additional mortgage on top of the first. The first mortgage is called your primary mortgage and having a second mortgage on the same home while the primary is still not paid off is called a second mortgage.
A second mortgage is done through private lenders and some B lenders. You can use this second mortgage to pay off arrears to eliminate the potential foreclosure. When doing this, you will likely have to make your Primary lender aware this is how you are paying off the arrears and they will have to approve it.
This second mortgage gives you the funds you may not readily have available.
Refinance and go to a different lender.
The final option has to happen prior to having foreclosure initiated for bank lenders or could be an option with foreclosure initiated through a private lender. This option is looking into refinancing and going to a different lender. This is a good option if there are lower rates available at the time and you are worried that a foreclosure could be on the horizon but hasn't been enforced or discussed yet.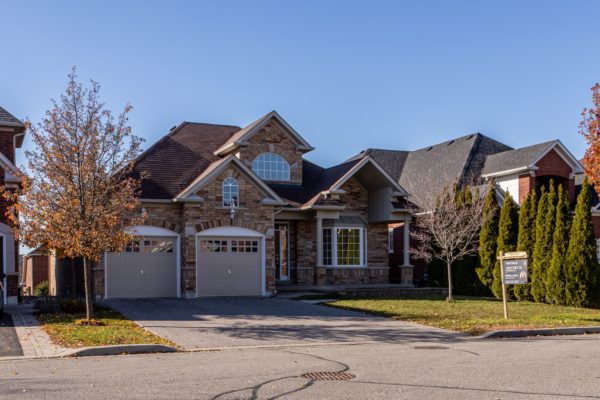 However, it's important to note that no matter what lender you go to, you have to be able to afford making these monthly payments. If the payments are simply too much for your current financial situation, you may have to consider selling your home and renting or finding a smaller and more affordable mortgage option.
Why you need to work with a mortgage broker.
If you've been told you will be getting foreclosed on or know that it could be coming due to missed payments, please reach out to me. We can go through your situation and I can explain to you what your options are.
I cannot promise that I will be able to save you from foreclosure, but I can advise you on your next steps. I have been in this business for over a decade and I've worked with many different kinds of clients.
Working with a mortgage broker will allow you to have someone in your corner. Compared to a bank, they are not going to go to war for you. A mortgage broker, like myself, works for you. I am here to help you figure out your best course of action and to help with the mortgage any way I can. Whether it's explaining cosigners to you or finding another lender with a different rate, I will work to help you the best that I can.
Reach out today to stop a foreclosure.
Put your stress and worry to the side and give me a call today. Share your situation and story with me and let's work together to find a solution that works for you. Give me a call at 250-826-3111, contact me through my contact form or apply through my website today. Whatever way you contact me, I will be in touch with you soon.
I look forward to hearing from you and seeing what help I can be to you.