If you've spoken to your bank or a mortgage broker, you've probably heard the term "conventional mortgage". It may honestly feel a little daunting speaking to a professional and not fully understanding the different types of mortgages and what everything means. 
I'm here for you! In today's blog, I'll be sharing the advantages of going with a conventional mortgage. 
What is a Conventional Mortgage?
Conventional mortgage types – 20% equity.
A conventional mortgage is when you buy a home and put 20% down, or when you're refinancing and have 20% equity in the home. Buying or refinancing a home with a 20% or greater down payment provides several more options than if you did a lesser down payment. It's a fantastic option to consider if you're buying a home and have the opportunity to put 20% down. 
So, what's different with a conventional mortgage and what are the advantages?
Amortization timelines.
Amortization is how long the mortgage would take you to pay off if you made regular payments for the allotted time frame with no extra payments. Lenders will allow you to choose a longer amortization up to 30 years.
For less than 20% down, amortizations are max 25 years. This means, 30 years with lesser monthly payments compared to a 25 year amortization with larger payments. 
HELOC
A HELOC offers a line of credit that you can borrow against when you need to. With a HELOC, you're typically given a max amount that you can borrow based on the equity you have in the home. When you choose to use any or all of your line of credit, you are then charged interest based on the amount you borrow. So, if you don't borrow any, you don't pay anything. 
A HELOC is allowed to be up to 65% of the value of a home. The rate for this is generally Prime + 0.5% with most lenders.
At the time of this blog post, Prime is 2.45%, so lenders are at 2.95% for lines of credit attached to your home currently. Prime could go up, although you would keep the constant of the + 0.5%.
NO CMHC / Sagen or Canada Guarantee Premium
When you put less than a 20% down payment on a home you will normally have to pay an insurance premium. Most people know this as the CMHC premium. This goes on top of your mortgage and is paid along with your regular mortgage payment.
With a conventional mortgage and 20% down, you don't have to pay this premium.
Multiple mortgage products.
Some lenders will allow you to put between 2-5 different mortgage products on one home. For example, you could have 50% of the value of the home be a HELOC, 20% be a fixed type mortgage and the remaining 10% be a variable type mortgage. Most lenders max out at two mortgage products, but certain lenders will allow more.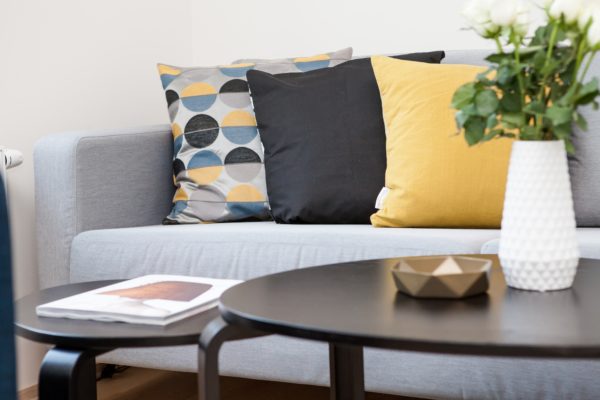 Increased Debt Service Ratios
With 20% or more down, some lenders will have special guidelines that can increase your purchase power or they just allow a higher income-to-debt ratio. The normal income-to-debt ratio is 39% of your income and 44% total if including other debt. 
Some lenders will allow the lower debt ratio to be up to 44% when doing 20% or more down, which is a sizeable increase in qualifying power. If you have great credit and income over $100,000, on exception they may even allow higher.
Reach out to me for more information.
These are the main advantages of getting a conventional mortgage with 20% down. While there are other benefits, it really depends on your situation, your down payment amount and what you qualify for. 
Please reach out to me today if you're in the market for a mortgage. I would love to chat about your situation and find the perfect mortgage solution for you. Give me a call at 250-826-3111, fill out the form below or do my online application easily and I'll reach out to you after. 
I look forward to helping you soon.