Have you heard the term Home Equity Line of Credit (HELOC), but aren't completely sure you understand what that means? I understand that sometimes mortgage terms are hard to understand, so I want to ensure that you know I'm here for you. Both for your mortgage needs and for you to understand loan terms.
In this blog post, I'm going to explain the Home Equity Line of Credits and when/why you should consider one. 
Let's get started!
What is a HELOC?
The first step in understanding the mortgage process when it comes to getting a HELOC is getting serious about a down payment. 
You will need to either have 20% equity in your home or have a 20% down payment minimum when purchasing a home. This will allow you to enter into a conventional mortgage allowing you to not have to pay CMHC fees.
Whether you have 20% equity built into your home or an actual 20% down payment, up to 65% of your mortgage can become a line of credit (HELOC) and the other 15% (or whatever percentage is leftover) can be a fixed or variable rate mortgage up to a maximum of 80% of the value of the home.
When should you do a HELOC?
Now that you understand what a Home Equity Line of Credit is, you're probably wondering why you should consider one when buying a home.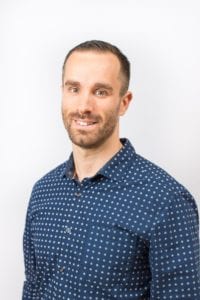 Many people consider a HELOC when they're looking for extra cash to cover renovations or repairs. Or, they're looking to consolidate high-interest unsecured debt. When you're considering any of these things above, it only makes sense to take advantage of your biggest and most valuable asset… your property! 
A Home Equity Line of Credit is a great option for grabbing extra funds.
Why not get a normal loan?
So, why shouldn't you just get a normal loan instead of getting a HELOC? Let me explain. When you get a traditional loan, you'll receive the fixed amount in one lump of money. You will have to pay it back over an agreed term with interest rates tending to be higher since your home is not being used as collateral. 
When you get a Home Equity Line of Credit, you're taking money out against the equity of your home. Since the loan is secured by your property itself, it's considered "low-risk" in the eyes of the lender. 
Low risk means that interest rates tend to be lower compared to traditional loans, like the one I mentioned above. This means that you'll have reduced costs in borrowing and payments over time.
HELOC gives you flexibility & no need to refinance. 
The final two benefits that I want to discuss are flexibility without the need to refinance. When you do not have a HELOC and hope to refinance, you're going to be charged interest on the whole amount. 
But, with a HELOC, the money just sits there until you need to take it out for renovations or because of an unexpected event. By only accessing the funds when you need them, in the amount that you require at the time (not the full amount like a traditional loan), you only pay interest on the money you withdraw. Win Win!
A HELOC will provide you access to a large sum of money, especially if you have a lot of equity in your home. This gives you access to cash without affecting your current mortgage. 
Without having to refinance, you're eliminating paying refinance fees, higher interest rates, and additional changes to your term. 
Get a HELOC today.
If you're thinking a Home Equity Line of Credit is right for you, reach out to me today. We can discuss the best way to take advantage of your home's equity and I'll let you know the current rates. Give me a call at 250-826-3111, fill out the contact form below or get pre-approval yourself on my website today! I look forward to hearing from you soon.