If you're having trouble getting approved for a mortgage, having a co-signer may just be the answer you've been looking for. In this article, I will share about what a co-signer is, who can co-sign for you and the process you'll have to go through.
You may be surprised who can cosign for you!
What is a cosigner?
A cosigner is someone who is added to your mortgage. The addition of them can help boost your mortgage application and get you qualified for what you are in need of.
When someone cosigns a mortgage, the cosigner is agreeing to be a backup and make payments if you, the borrower, fail to be able to. If you don't make on-time payments or miss payments altogether, the credit record of the cosigner is affected and will go down. Finally, all amounts owed by the borrower will show as owing by the cosigner as well, increasing the cosigner's debt load.
Why would someone need a cosigner?
If you are unable to qualify for a mortgage yourself, but are looking to get into the market, having a cosigner could be an idea for you.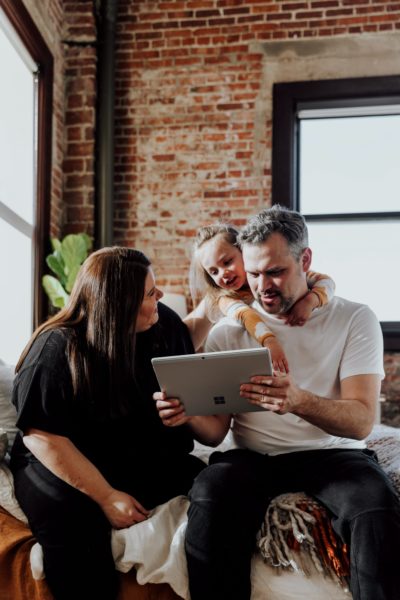 A cosigner helps because their income will be included in the affordability calculations. The cosigner may also be able to compensate for your less-than-perfect credit.
Who can co-sign for you?
The next question you are probably wondering is who would be the ideal cosigner for you. Normally, only direct family members are allowed to cosign on a mortgage. It can be your mother, father, grandfather, grandmother, brother, sister and sometimes they will allow an uncle or aunt.
Banks may also accept a stepparent and godparents as well. This can be an exception, but banks are becoming less emotional and have very strict guidelines. They will want to ensure these cosigners fit into those guidelines. This choice of a cosigner isn't a sure 100% and depends on the right story, circumstance and bank.
You may be surprised, but your retired grandparent may just be the perfect person for your mortgage application. CPP and OAS count as income and in most cases, older family members may not have as much debt or another mortgage, making them the ideal cosigner on an application.
Start the process today.
When you get in touch with me, we will go over your personal situation and discuss whether or not you need a cosigner. If you need someone to cosign, we can discuss who the best option would be for you and begin conversations with that family member to ensure they're willing to cosign.
There is always a bit of a process when qualifying for a mortgage, so the more time we have to work through your situation, the better. Simply fill out the application form below and I'll be in touch with you soon. Or, you can call me right away at 250-826-3111.