As a first or even a second time home buyer, the process can be daunting. The government and industry regulators have not made it any easier over the last couple of years, which is where the mortgage broker community comes in to help!
Here is a first time home buyer guide to help you along the way in the home buying process.
Step 1 – Get Pre-Approved
In my opinion, this is the most important step and not everyone does it first.
When you get pre-approved, a mortgage broker or bank will check your credit, income and down payment to make sure you qualify in the price range you want to be in.
You do not have to have everything ready right then and there as they can project for the future for when you receive a raise, have your full down payment saved or any other scenario that is likely to happen.
If you don't qualify right away, that's fine as we can guide you on how to qualify for the amount you want.
Step 2 – Home Shopping
At this point, you should have a mortgage pre-approval in place and if you don't have a Realtor, you will need to find one through referral or the same way you found me!
The Realtor will meet with you and go over your wants, needs, areas you want to be in and any other questions you have.
Your Realtor will have a more powerful tool than the public MLS which will allow them to target certain areas, price ranges and property characteristics which will automatically send you an email once a day with any new property that fits your specifications.
Step 3 – Making An Offer
Once you find a home that fits your wants and needs your Realtor can help you write up an offer. Depending on the price you want to offer, the process can take up to 48 hours going back and forth until you reach an agreed-upon price with the seller.
Your Realtor will be able to advise you on how aggressive you can go on a certain home and still have a chance of the seller agreeing to your price. This can differ based upon the seller's situation, how good the market is and how long the property has been on the market.
During the process of negotiating, you will agree upon a price, subject date and completion date. The most common time frames you will have are 7 to 14 days for getting all subjects approved and 30 to 60 days for a completion date.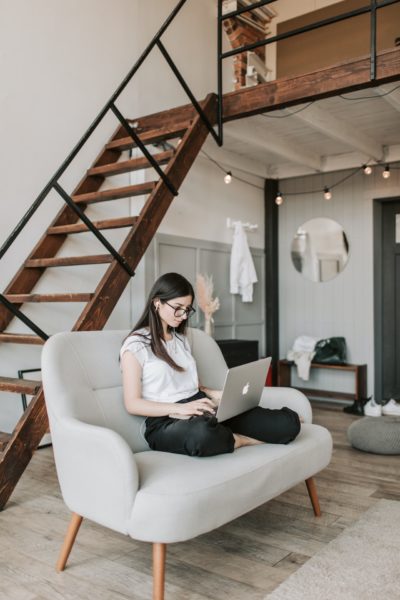 Step 4 – Finalizing the Offer
Your Realtor and Mortgage Broker will help you during the 7 to 14 day period you have to get all the subjects in the offer to purchase completed. These can include the following:
– Finance subject
– Property inspection
– Setting up property insurance
– Legal advice,
– Another viewing and other items specific to the property.
The item your mortgage broker will take care of will be financing which we will discuss the type of mortgage, term you would like to take and which lenders are offering what terms and rates.
We will have gathered most documents needed prior to your offer and will be asking for any additional ones needed during the finance process.
Once we receive and send in all documents needed to the chosen lender, they will communicate back to us that they have accepted everything.
Once this subject is complete you will have put down a deposit to be held at your Realtors brokerage which will form part of your down payment.
Step 5 – Solicitor Signing and Moving In!
This one is much easier than the rest as most of the legwork will already have been completed up to here and all you will need to do is meet with your solicitor (Lawyer or Notary) and sign the required documents.
They will let you know what you need to bring to the appointment and will also let you know the exact amount needed to fund on the purchase. This will be a certified cheque that you will bring them later before funding.
The next step is to move into your new home!
I hope this helps shed some light on the home purchase process and if you have any questions please contact me.
Matthew Jackson
Mortgage Professional
250.826.3111
www.mortgageokanagan.com