Are you currently looking to buy a home but aren't sure how to qualify for a mortgage? There are two types of mortgages you can go with – a fixed mortgage or a variable rate mortgage. If you're new to the home buying process and are finally saying goodbye to renting, you may not know the difference.
In this blog post, I'll explain both options and when you would pick one or the other. Let's dive right in. 
What is the Stress Test?
In 2017, the Federal Government introduced a stress test for anyone applying for or renewing a home loan. This is usually 2% or higher than the rate you will receive for your mortgage, and is used to make sure you could handle a future higher rate. All qualifying is based on this, and will effectively lower the amount you qualify for to account for higher rates in the future.
What's a fixed mortgage?
A fixed-rate mortgage means that the interest rate of the mortgage will stay the same until the mortgage is up for renewal. This is where you'll hear the term "Five year fixed", but terms can go much longer than five years. 
The current rates are decided by the Government of Canada's bond yields at the time of purchase and won't change even if those bond yields do throughout time. 
Should you go fixed?
A fixed mortgage rate is a great option for people who don't like surprises. You will know every month what part of your mortgage payment is going towards interest and which part is going towards your principal.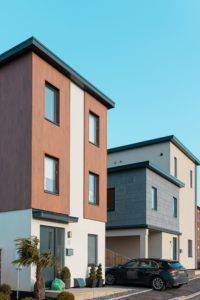 A fixed mortgage rate example.
Say you have an income of $70,000 with no debt and have a 5% down payment saved.  You could potentially qualify for a $340,000 home using the current stress test rate of 5.25%. Note that this is not including a strata fee and depends on how much the current property taxes are. If using a strata fee of $300 per month, you would qualify for an approximate purchase price of $310,000.
Each of these could be slightly higher or lower, depending on the property tax amount and square footage. Each lender has a calculation where they may use a lower property tax amount and a certain price per-square-foot for heating.
What is a variable rate mortgage?
A variable-rate mortgage is where the interest rate of the mortgage will fluctuate throughout the term. These rates are decided by the Bank of Canada's lenders' prime rates. The Bank of Canada adjusts the Prime rate depending on the state of the economy. 
How Does a Variable Rate Mortgage Work?
Variate rate is based on a discount, so if the Prime rate of Canada goes up, then so will your variable rate.
Should you choose a variable rate mortgage?
One benefit of the variable rate is that if you break your mortgage term by selling or refinancing, you will only pay a penalty of three months of interest.  This is approximately half of your mortgage payment multiplied by three.
The second main reason you would go variable is if prime isn't projected to increase in the next year or two. If it's projected to stay the same, and it's a big difference from the fixed rate, it's a risk vs. reward situation. And, most of the time, it can be a significant reward.
Reach out to Mortgage Okanagan
Deciding on whether to go fixed or variable in your mortgage is a big decision. When you work with me, a Kelowna mortgage broker, I am able to guide you through your decision. I can explain both options, let you know the current rates and offer guidance in deciding which route to go with. 
If you're currently in the home buying process or want more information on rates, reach out to me today. Give me a call at 250-826-3111, contact me through the form below or fill out a pre-approval on my website now. I look forward to helping you in your mortgage journey.