Are you self-employed and currently looking for a mortgage? Sometimes it's hard to know what a lender will want when it comes to being self-employed. It's a little different from a regular employee's income. Thankfully, when you work with a mortgage broker, like me, I'll be able to guide you through the whole process.
In this blog post, I'll give you a good introduction to self-employed mortgages and income. We'll break down what a lender will want and the documents I will need to get you approved. And, I'll give you income examples to make it easy to understand and follow along.
Let's get started!
Self-Employed Mortgages & Income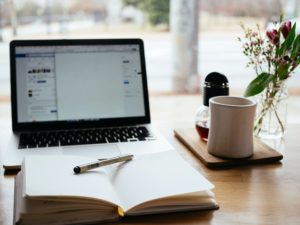 Being a Sole Proprietor.
As a Sole Proprietor, the basic guideline lenders use is a two-year average of your line 150 income. What that means is your income after all of your write-offs showing on your notice of assessment, which is line 150 or now the line 15000.
Example:
If your gross income is $100,000, but you write off $60,000 to bring it to $40,000, that is what the bank would use. Let's say in 2019 your NOA income is $30,000 and in 2020 it is $50,000, they would average that to make $40,000.
However, if your income in 2019 is $50,000 and in 2020 it is $30,000, they generally use the most recent lower amount. So, in this example, the income they would use would be $30,000.
Some lenders will allow an increase in the average income by 15% or so if you are a sole proprietor depending on the client. We will be able to determine that during your approval process.
Self-employed with a corporation.
As a self-employed individual who has a corporation and pays themselves as either an employee or with dividends, the lender guidelines are basically the same as being a sole proprietor.
There are a couple of differences that I do want to touch on. The biggest difference with having an incorporation is that if the lender sees and doesn't like your financials, they can decline your file on a risk basis. Generally, though, they don't ask for financials unless your income seems to be larger than your industry or situation would dictate. Lenders are getting tougher when it comes to getting a self-employed mortgage. So, having the right mortgage broker who understands what a lender needs/wants to see is critical. Throughout my years of working as a mortgage broker, I have helped many self-employed individuals get mortgages.
Corporation vs. Sole Proprietor Self-Employed Mortgages
Other differences between a sole proprietor and an incorporated individual include:
A self-employed individual with a corporation will require more documentation for the mortgage. This will include:

Incorporation documents = Always needed

Business license = Sometimes needed

GST returns = Sometimes needed

T1 generals = Always needed

Financial statements = Sometimes needed

Business bank statements = Sometimes needed
2. Lenders will not allow a gross-up of income by 15% since all business expenses should be paid by the company.
Not every lender is the same.
Not every lender views income the same way. If you get declined by one lender due to your self-employed income, I may be able to get you approved at another simply by viewing and showing your income differently.
The best way to know what you qualify for is by reaching out to me today! You can fill out a pre-approval form on my website, contact me through the form below or simply give me a call at 250-826-3111. I look forward to helping you get approved for your dream home.