Understanding your debt service ratio is a very important part of getting approved for a mortgage. When working with a mortgage broker, we will work together to determine two ratios – gross debt servicing (GDS) and total debt servicing (TDS).
In this blog post, I will discuss what your gross debt service ratio and total debt service ratio are, how they are used in mortgage lending and whether or not to use a debt ratio calculator to help determine your numbers.
Debt service ratio in Canada for a mortgage.
Whether you're applying for your first mortgage, taking on another one or refinancing, you will need to determine whether or not you can afford. This is done through a ratio that weighs your financial obligations against your income. This is needed in the mortgage process because lenders do not want to lend to you if they see that you're already in a lot of debt and will be getting in even more. 
Lenders will look at your ratios to see just how much you can afford to borrow and pay back without missing payments. 
Gross debt service ratio.
Your gross debt service ratio is the amount of money you are spending on housing relative to what your pre-tax income is. When figuring out your gross debt service ratio, these expenses can be included: 
Mortgage payments
Property taxes
Utilities (heat, water, electricity, etc.)
50% of condo maintenance fees/strata  (if any)
Generally speaking, lenders don't want your gross debt service ratio to be above 39% for just mortgage (income vs mortgage). This number can be lower if your credit score doesn't meet their guidelines. In this case, it's best to speak with me directly to go over numbers and figure out your unique needs and situation.
Total debt service ratio.
Total debt service ratio is the debt service measurement that lenders will use when determining the proportion of gross income that is already spent on housing-related and other similar payments.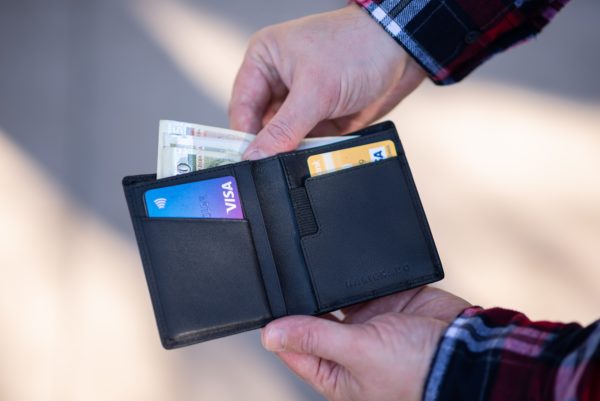 Lenders will want this ratio to be under 44% for mortgage and other debts. This will include payments and debt for:
Credit card balances 
Lines of credit 
Other monthly obligations (car loans, boat loans, etc)
Car leases 
Student loans
Child support in collections
Any type of personal loan that you have
Mortgage loans, HELOCs
They will compare that number to their benchmark for deciding whether or not to lend to you/approve you for their mortgage rate.
It's important to note that if you have more than one person applying to be on the mortgage, each potential borrower will have their total debt service ratio determined and looked at.
Contact me to determine your debt service ratio.
While there are some debt ratio calculators for Canadian mortgages, there isn't a fantastic way for people to determine their debt service ratio themselves. The best way is to work with a mortgage broker, like myself, who can tally up all of your debts and let you know what you will qualify for. 
To get started with me today, you can get started below, fill out an application form online or give me a call at 250-826-3111. We can discuss the total debt service ratio as well as the gross debt service ratio and I'll answer any questions you have. Then, we'll determine what you qualify for and at what rate. 
I look forward to hearing from you soon!