British Columbia is beginning to open back up after the COVID-19 pandemic. It's been over a month since BC announced it was taking the next step in the province's restart plan. 
Since this announcement, I've been receiving many questions about what this means for mortgages and those people looking to buy a house this year. 
I thought it would be good to discuss what it means to get a mortgage in Canada post-COVID-19. I'll also be sharing some new information on what it will look like for the remainder of 2020 in Canada for real estate.
Mortgage Payment Deferral Program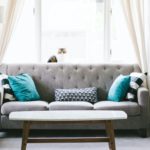 First, let's discuss the COVID-19 Mortgage Payment Deferral program. In my first blog post about COVID-19, Mortgage Payments During the COVID-19 Crisis, we found out that six of Canada's largest banks announced they'd be allowing mortgage payment deferrals. 
This deferral program is still ongoing today. According to Canada.ca, homeowners remain eligible for a mortgage deferral for up to six months. This isn't a program put on by the Canadian government, it is between a homeowner and a lender. 
If you've applied for and have been approved for this program, here are a couple of things to note for post-COVID-19. 
After the agreement ends (could be approved for up to six months), your mortgage payments return to normal

Your deferred payments are added onto your mortgage, as well as principal and accumulated interest, and these must be repaid throughout the life of the mortgage.

Viewing Houses and Putting in an Offer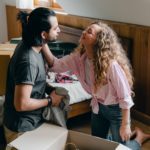 In a new report, The B.C. Real Estate Association stated that 8,166 homes were sold in the province in June. In May, just over 4,500 residential units were sold by MLS. This past June's number represents a 16.9% increase from June 2019. 
This shows that even during the global pandemic people have been viewing houses, putting in offers, and moving. 
"Sales around the province surged back to pre-COVID-19 levels in June," BCREA chief economist Brendon Ogmundson said in a news release Tuesday, July 14.
I look forward to seeing what the statistics are for July as I've had many clients reach out to me with accepted offers and wanting to move to the next step in the mortgage process. This shows me personally that people are still very much on the lookout to either sell, buy or refinance. 
2020 Market Outlook for Canada
According to BNN Bloomberg, the consumer sentiment in Canada has shown renewed strength, which means there's an improved outlook for the real estate industry as well as the economy. This I believe to be true. 
Real estate sentiment remains and is continuing on its upward trend. According to this week's Nanos Research of 250 Canadians, 28% of respondents expect the value of housing in their neighbourhood to increase over the next 6 months. That's up from just 9% two months ago. 
I believe that the market will remain strong for the remainder of 2020 and into 2021.
There are three major insurers in Canada for mortgages – CMHC, Genworth and Canada Guarantee. Both Genworth and Canada Guarantee have not changed any of their policies this year since COVID-19 has hit. However, CMHC has updated their policies. 
New CMHC policies 
The world of mortgages evolves every day. It's my job to stay on top of new policies, rules, rates, etc for my clients. Here's what I think those looking to purchase a house need to know with the new policies put in place by the CMHC.
Effective on July 1, these following changes are applying for new applications for homeowner transactional and portfolio mortgage insurance: 
Limiting the Gross/Total Debt Servicing (GDS/TDS) ratios to our standard requirements of 35/42;

Establish a minimum credit score of 680 for at least one borrower; and

Non-traditional sources of down payment that increase indebtedness will no longer be treated as equity for insurance purposes.
"COVID-19 has exposed long-standing vulnerabilities in our financial markets, and we must act now to protect the economic futures of Canadians," said Evan Siddall, CMHC's President, and CEO. "These actions will protect home buyers, reduce government and taxpayer risk, and support the stability of housing markets while curtailing excessive demand and unsustainable house price growth."
Please note that Genworth and Canada Guarantee have max ratios (GDS/TDS) of 39/44 still and have not changed their programs.
Getting a mortgage post COVID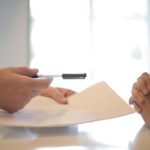 All in all, I do not see big changes in the world of mortgages. While other industries are being hit hard due to COVID-19, I have remained busy helping people secure funding for their dream homes. 
I hope this blog post provided some knowledge on the state of mortgages in 2020. While the CMHC believes that there will be a decline in housing prices, that also means it could be the perfect time for you to get into the market. 
You can pre-qualify yourself on my website through the "apply" button. If you'd like to speak to me in person, give me a call and let's discuss your situation. I can advise you on the steps you need to take to qualify for your dream property anywhere in Canada.